Chase Avondet's 1000 Horsepower Truck and the Upcoming Dyno Event Season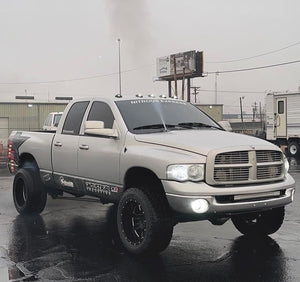 Chase Avondet's 1000 Horsepower Truck and the Upcoming Dyno Event Season
Chase Avondet has become an icon in the automotive world thanks to his 1000 horsepower truck and now he's ready to take it out on the dyno events this upcoming summer again! Avondet's truck is powered by a 6.7 Cummins swapped engine and is capable of producing more than 1,000 horsepower at the wheels. This makes it one of the most powerful trucks on the market today and something that many people will be watching when it hits the dyno events this season.
Chase has always been passionate about trucks and his dreams of having a high-powered race truck have come true. He has spent countless hours perfecting his build, from tweaking and fine tuning the engine to selecting the highest quality parts from Industrial Injection that will give him the edge over other competitors. Not only has Avondet achieved success with his truck but also been able to share his story widely on social media - through both personal posts and partnerships with companies like Industrial Injection - allowing a whole new generation of enthusiasts to join him in his quest for ultimate performance. His growth in popularity has been remarkable, with fans continuously eager to learn more about what he's up to with his truck.
The upcoming dyno event season is sure to be an exciting one for Avondet and others like him, as they prepare their trucks for some all-out dyno events. But what makes this season special is that there are more competitions than ever before that allow drivers like Avondet to showcase their vehicles in front of large crowds of enthusiasts looking to see who will come out on top. Avondet's 1000 horsepower badass truck will no doubt be one of the stars of this season as spectators marvel at its sheer power and watch in amazement as it tears down the event. Whether he ends up being crowned champion or not, it's sure to be an exciting ride for everyone involved!
---
Rich textChase Avondet's 1000 Horsepower Truck and the Upcoming Dyno Event Season